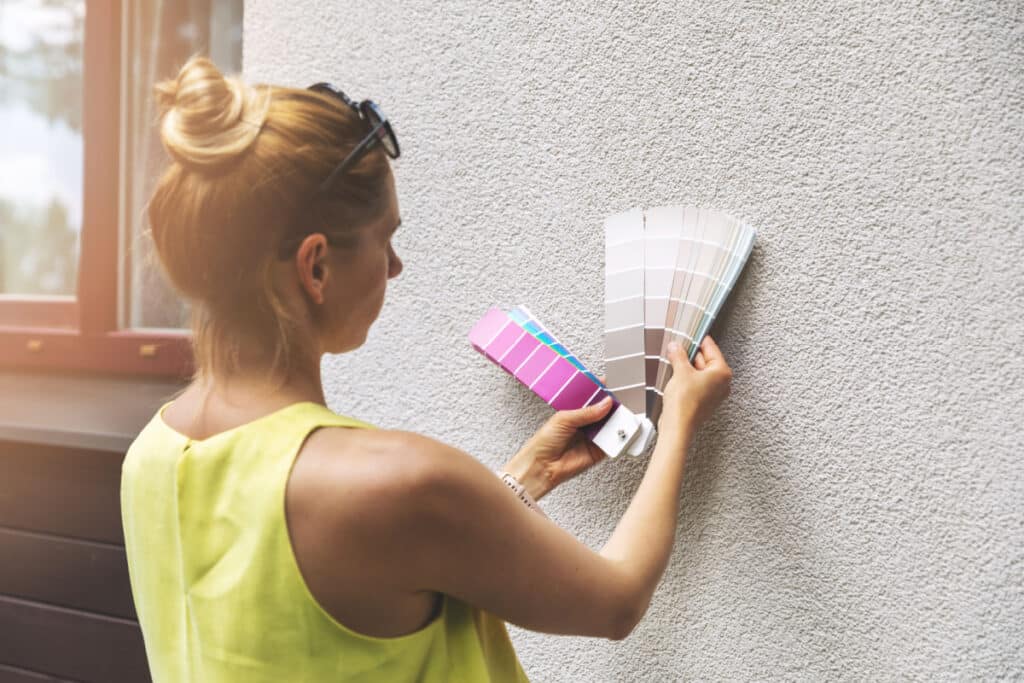 Your home's exterior is like a canvas waiting to be brought to life with the perfect paint color. Choosing the right exterior paint color can make a world of difference, enhancing your home's curb appeal and giving it a personality that reflects your style and taste.
The process of choosing the perfect exterior paint color for your home may seem daunting, but our painters in Palm Coast, St. Augustine, and the surrounding FL areas are here to guide you through the selection process, making it an enjoyable and exciting experience. From classic color choices to bold and modern statements, we've got the expertise to help you find the ideal color that suits your home like a glove.
Consider Your Home's Architecture
The first step in choosing the perfect exterior paint color is to take a close look at your home's architecture. Different styles call for different color palettes. For instance, a ranch-style home might look stunning with earthy tones like beige, warm gray, or sage green, while a traditional house could benefit from classic whites or creamy neutrals.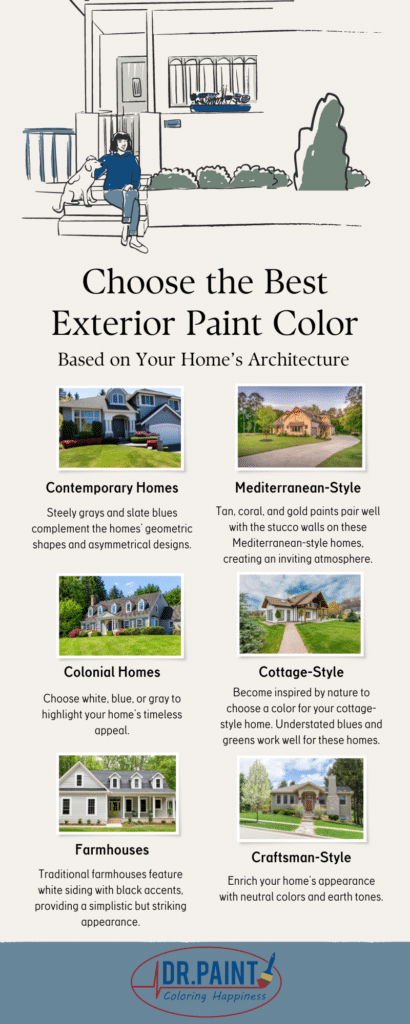 Play With Paint Color Combinations
Don't be afraid to mix and match! Consider using a combination of colors to highlight different architectural elements of your home. For example, you can use a darker color for the body of the house, a lighter shade for the trim color, and an accent color for the front door to add a pop of personality.
Complement With White Trim
The window trims play a crucial role in tying the exterior together. Opt for a color that complements the main exterior paint color. In many cases, white trim works beautifully with various color choices, providing a crisp and clean contrast that enhances the overall appearance of your home.
Incorporate Brick or Stone
If your home features brick or stone accents, you'll want to ensure that the exterior paint color complements the undertones of these elements. For example, a dark brown or deep gray can work well with red brick, while a soft beige or light gray can harmonize with warm-toned stones.
Explore Exterior Color Schemes
Feeling overwhelmed with all the color options? Check out some pre-designed exterior color schemes from reputable paint manufacturers like Sherwin Williams. These palettes are expertly curated and can help you visualize how colors work together.
Embrace the Red Front Door
A red front door can add a touch of charm and sophistication to any home exterior. This bold choice can create an inviting focal point that sets your home apart from the rest.
Get Inspired by Nature
Look to nature for inspiration! Take a stroll through your neighborhood or nearby parks to observe the colors of the surrounding landscape. Nature often provides some of the best color combinations and can help you create a harmonious look for your home's exterior.
Find Your Perfect Exterior Paint Color Today!
At Dr. Paint, our team of expert house painters in St. Augustine and Palm Coast, FL, can help you find the perfect exterior paint color for your home. Our expertise in home painting, combined with our knowledge of the latest trends and color palettes, allows us to provide professional advice tailored to your specific needs.
Take the first step towards transforming your home's exterior with the perfect paint color. Schedule a service with Dr. Paint today, and let our skilled team bring your vision to life. Remember, we don't just paint houses; we create works of art that you'll be proud to call home.