Veteran-Owned Painting Company
The main goal of the home services industry may be to change or repair something in your home, but this goal relies on an important backbone: the bond of trust that is created between property owners and contractors. When you pick a painting company, you're putting your property's safety, aesthetic appearance, and even long-term value in the hands of the team you choose. That's why it's so important to put thought and care into your selection, even if you only need a small touch-up job.
At Dr. Paint, we have a deep understanding of this bond of trust. In fact, our veteran-owned painting company is built on trust above all else. We understand that you want someone who cares about your property and family as much as you do, and that's why we're so committed to our customers. Learn more about our company and our story below!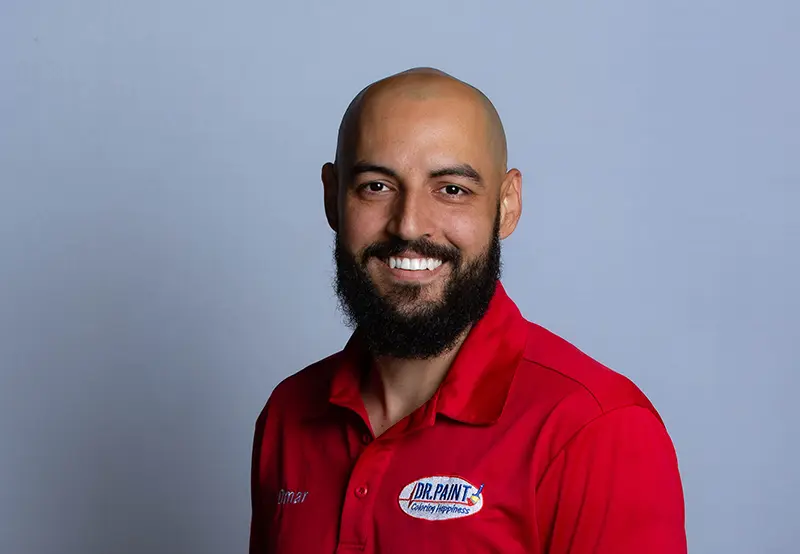 About Our Company's Founder
Dr. Paint's founder, Omar Rivera, is a former Active Duty Air Force member who transitioned to the Air Force Reserve Component. In January 2014, he founded Dr. Paint in Palm Coast, FL. As time went on, Omar honed his skills as a painter, estimator, and marketer, turning Dr. Paint into one of the highest-rated painting companies in Eastern Florida.
Many years later, our founder's hard work has paid off in a big way. Our once-small veteran-owned painting company has grown into a true industry leader, serving Flagler, Volusia, Palm Coast, and all counties throughout the St. Johns area. We've collected hundreds of five-star testimonials from happy residential and commercial property owners alike, and we've made dreams come true for countless people in the communities we call home. And even though we've mastered residential and commercial painting, we're always learning and improving our skills in new and innovative ways.
Avoid the costly mistakes of hiring the wrong painter.
get your free estimate today!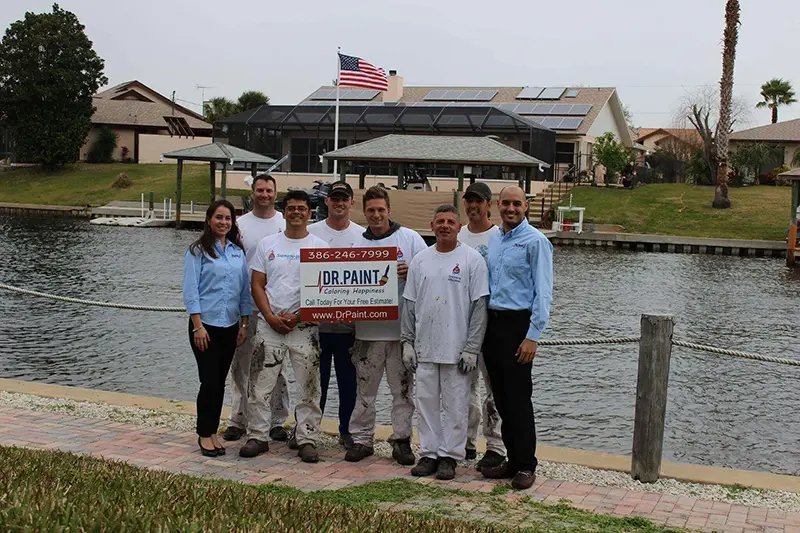 Trusted Painters You Can Count On
Dr. Paint only hires the most experienced and trusted painters in the business, so as you might expect, our selection process for new hires is intensive and thorough. We use an eight-point screening process that includes a job application, questionnaire, personality assessment, in-person interview, reference check, hands-on test, and drug screening. Only candidates who complete this process are fit to join our amazing veteran-owned painting company!
We take pride in listening to our customers and delivering exactly what we promise. Dr. Paint has a 95% customer satisfaction rating and a FREE paint guarantee to ensure every promise is fulfilled. If our best efforts haven't satisfied you, the cost of your paint is on us!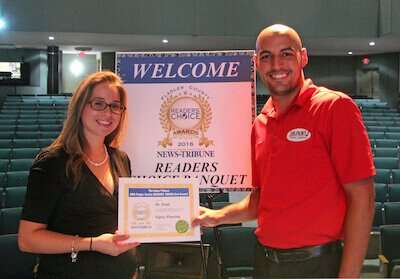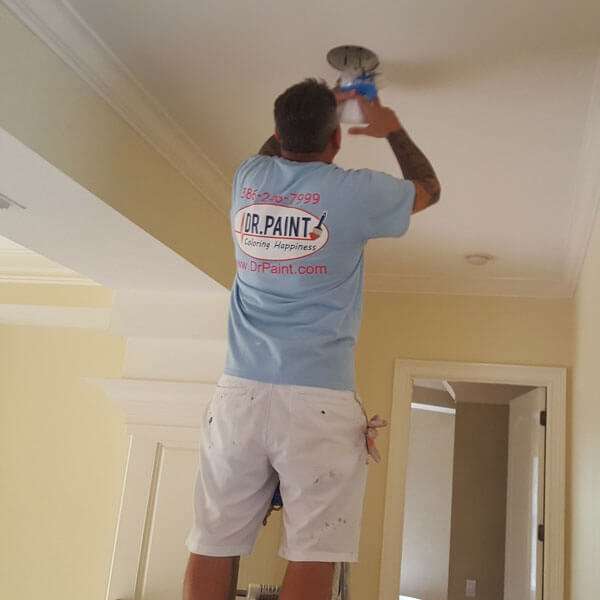 Professional Painting Services We Offer
Does your living room need a new lease on life? Has your commercial building's conference room seen better days? No matter what you need, our veteran-owned painting company can do it all! Browse a portfolio of
our work
, take a peek into
our process
, or read more about our certified painters' specialties below:
Get To Know Our Painters In Person!
We can tell you all about our company's history, mission, and values, but at the end of the day, we know that making a great connection matters more than anything else. That's why so many customers agree that the best way to truly get to know our painters is to schedule a service with us! To book professional painting services with our veteran-owned painting company or to get a free project estimate, give us a call or make an appointment online. One of our reliable certified painters will be in touch with you shortly!