Google's Most Rated Palm Coast Painting Contractor
The Most Sought After Painter in Flagler, St. Johns and Volusia Counties
Get Your Free Quote Now
Turn Your Space Into an Oasis With the Help of a 5 Star Painting Contractor in Palm Coast, FL
Is your home or commercial building missing that extra bit of warmth or spice? If it feels like your interior or exterior space is dull, flat, or boring, it's time to freshen up with a new coat of paint. Once our highly experienced painting contractors finish adding color to your space, you'll feel right at home — even if you're in the office!
At Dr. Paint, we know the importance of a job well done, perfect lines, and flawless finishes in every painting job. We do the prepping, take care of your property entirely, and ensure no mess is left behind, so you can focus on relaxing in your newly painted living room or staying productive in your renovated office. Whether you're getting an interior painting or exterior painting job, your property will end up looking better than ever. And you'll never have to search for a "painter contractor near me" again!
Read More

Delivering Great Customer Service All Along the Coast

Our painting company in Palm Coast, FL, is veteran-owned, so trust and reliability matter to us the most. Every team member lives and works by these values, from our team leaders to our painting contractors.

As one of the fastest growing companies in Florida, our painters serve homeowners and businesses in the following locations in FL:

Additionally, we guarantee to paint your home and business flawlessly, offering you a 5-year labor and material warranty. With guaranteed service, experienced professional painters, and the peace of mind knowing you're partnering with a growing company, the only thing that can stop you from a beautiful paint job is not picking up the phone! Contact Dr. Paint today or view some of our work below and dream about the amazing job our painters can do for you in Flagler County, Volusia County, St. Johns County, and Putnam County.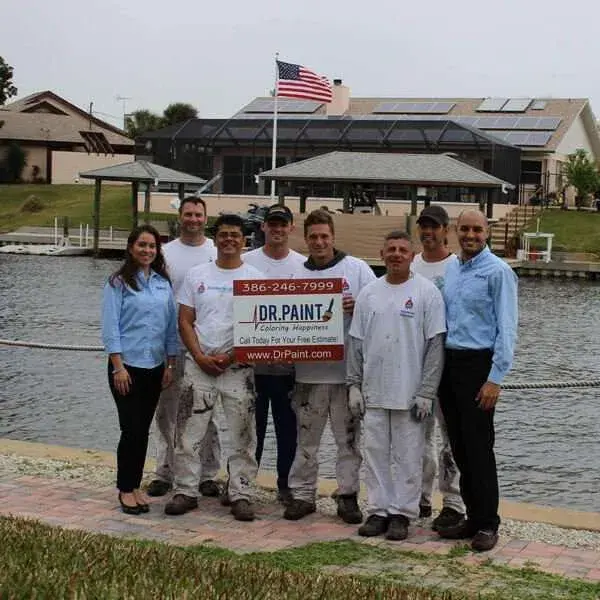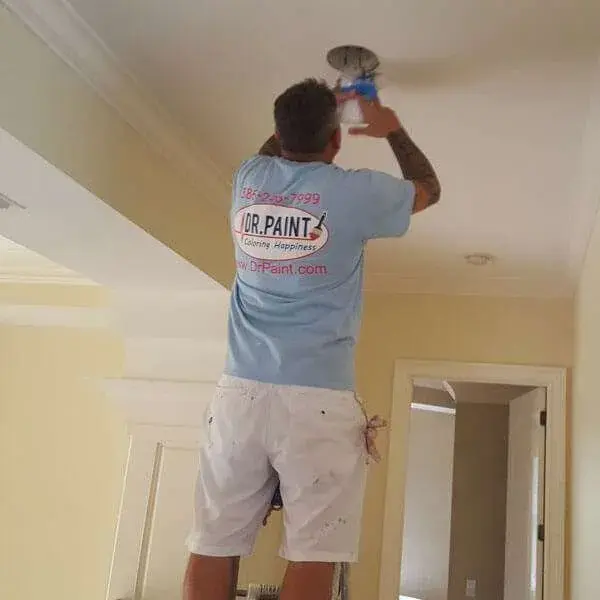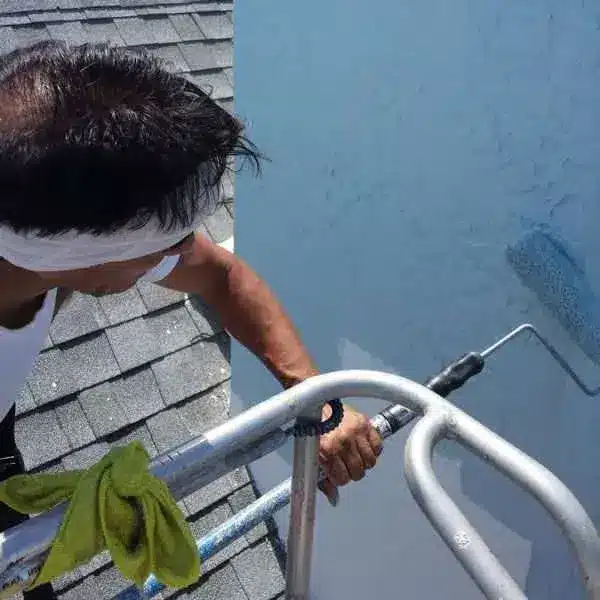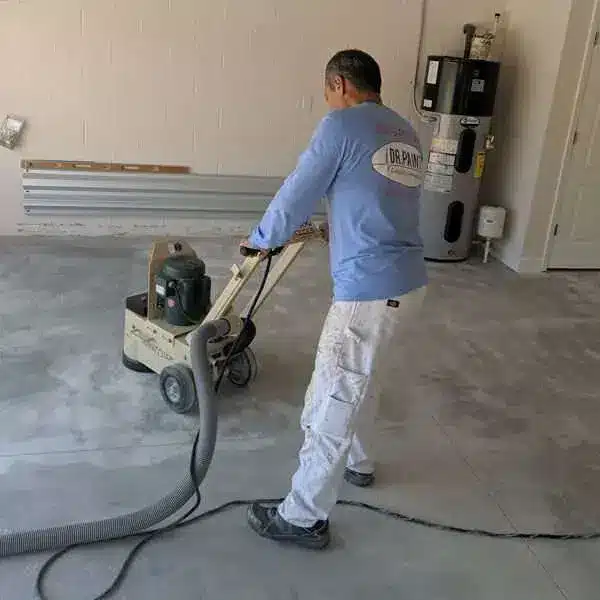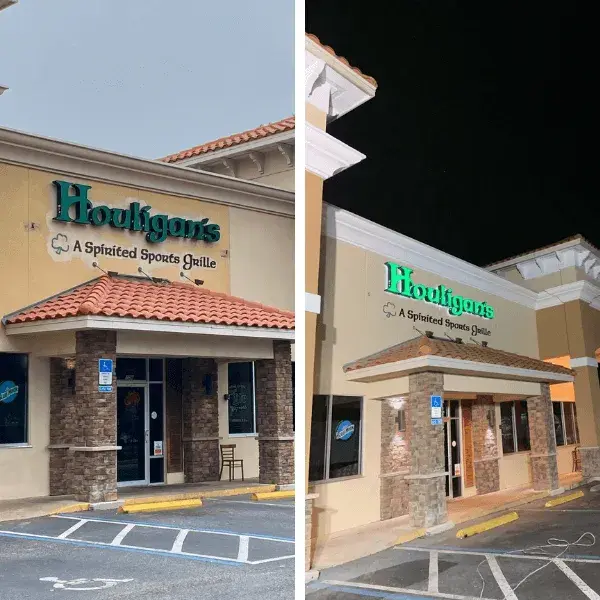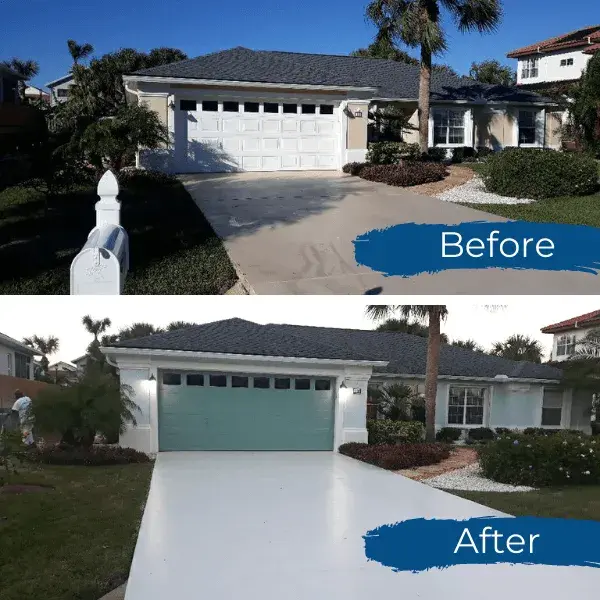 Avoid the costly mistakes of hiring the wrong painter.
get your free estimate today!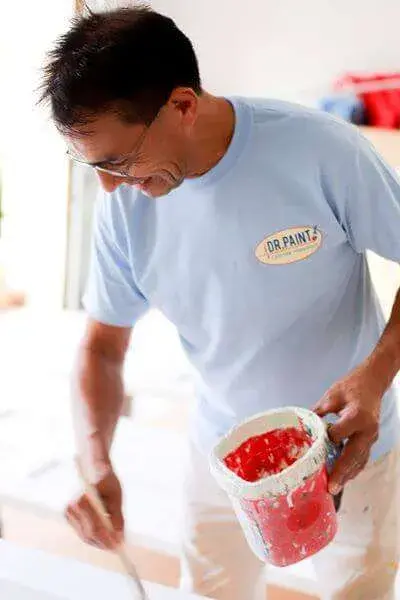 Your Local Painting Contractor in Palm Coast, FL, Can Perfect Your Residential or Commercial Space
The color of your rooms or offices can greatly affect your mood, productivity, and mental well-being. If your space doesn't soothe you or express your personality, it's time to consider getting a new coat of paint. Hiring professional painters can ensure you get the perfect color for your interior or exterior space. Our painters, in particular, are experts at painting happiness.
Dr. Paint is one of the most highly-rated local painting contractor in Google with a great team of trustworthy painters who are always on time and have customer desires as top priorities. From colors and materials to deadlines being adhered to, you'll always get what you asked for — and our 95% satisfaction rate speaks for itself. Unmatched results in any of our services are not a hope — they're an expectation.
We've developed our innovative system for epoxy flooring installation and interior and exterior painting. Palm Coast and surrounding homes have never been more well assessed, and we can't wait to see what we can do for yours.
Are you interested in more of our work? Find out more about our residential painting and commercial painting services, and discover what makes us a top painting company for Florida's businesses and homeowners.
Read More

Our Vast Array of Services

We offer a wide range of services to cater to the specific needs of your property. Reach out to our team today to see how we can breathe new life into your space with these services:
Enjoy the Work Google's Most Rated Palm Coast Painting Contractor
With over 107 Google 5 Start Review. If you want your home or business to look as good as the weather in Palm Coast, it's important to put the finishing touches with some of the best painters Florida has to offer. What makes us so great? Our trusted painting company in Palm Coast, FL, combines the best of three important factors we believe all successful businesses must have.

Trustworthy Iron-Clad Guarantee
Trust is our best and most important asset. We always arrive on time and keep our word, and with our Make-It-Right Guarantee, we will quickly and thoroughly respond to any of your concerns regarding your project until completely satisfied. We are so sure of our work we have a five-year labor and material warranty, proving that our professional painters are some of the best in the business.

Unique painting processes
Many painting contractors execute their projects differently each time, with no system at all, resulting in inconsistency and aches and pains for the customer. At Dr. Paint, we are a top painting company because we make sure not to create headaches. Our local painting contractors produce consistent quality for each project with a unique combination of standard operating procedures, daily checklists, and ongoing supervision.

Veteran Crew Leaders
Good production systems are an excellent start for a quality painting job, but on-site leadership — like in the operating room — is essential to ensuring that everything goes as planned. This means painting problems are quickly anticipated and solved should they arise. Our painting company in Palm Coast, FL, employs veteran crew leaders who are thoroughly screened, field-tested, trained, and have years of experience!
Looking for an Affordable Painting Company That Gets the Job Done Right?
If you want to stand out from the crowd and end residents' search for a "residential painter near me," you must perform high-quality work and not completely empty your customers' wallets. Our affordable painting company prioritizes getting the job done with efficiency while ensuring that you won't have to incur an expensive cost or additional surprise fees. Best of all, as one of the best local painting companies, our veteran painters avoid mistakes that lead to additional repair costs, saving you hundreds of dollars in the long run.
Read More

Is It Time to Hire a Professional Painting Company?

A fresh coat of paint can significantly enhance the natural beauty of your home or business, making it look brand new. But when is the right time to schedule professional painting services for your property? Here are some telltale signs that it's time to call in the experts:

The Paint Is Faded: Faded paint can make your home or office look old and worn out. A professional company can do an amazing job painting your property, using high-quality paint that will restore its original vibrancy and add years to its life.
The Paint Is Chipping: Peeling or chipping paint can not only be an eyesore but also lead to further damage to your property. Exterior painting services offered by the best painting companies can address this issue, ensuring your house looks immaculate and well-maintained.
There Are Deep Stains: Stains from water damage, mold, or dirt can mar the appearance of your walls and siding and be difficult to remove. A fresh paint job can cover these unsightly stains and give your property a clean, fresh look.
You Want to Increase Your Home's Value: A professionally painted home can significantly boost its value in the real estate market. Whether you're planning to sell your property or simply want to enhance its appeal, hiring a professional painting company is a smart investment.

Recognizing the signs that it's time to hire a residential or commercial painting contractor is essential in maintaining the appearance and value of your property. By opting for high-quality paint and expert services, you can ensure that your home or office retains its natural beauty for years to come. Request a free estimate from a reputable painting company like Dr. Paint today.

With Dr. Paint, Your Home and Business Will Look Better Than You Ever Imagined!

Is it time to end your search for a "residential painter near me?" If so, Florida's top painting company is the place to call! Dr. Paint is more than just a good painting company. We are a savior for homeowners' and businesses' "painter contractors near me." Our painters come equipped with the right tools, energy, and sleight-of-hand for a flawless painting project.

Why waste your time on a DIY project that could take days or weeks? With our painting company in Palm Coast, FL, you can put the ladder away and smile as our local painting contractors make your job look simple and easy.

We serve residents in St. Augustine, Flagler Beach, Ormond Beach, Daytona Beach, or Port Orange, FL, so get in contact ASAP and find out why plenty of Floridians trust our growing business for their painting jobs!
Do you offer a warranty on your work?
Yes, we will return if there is any issue with the work we did, even if it was completed days or weeks prior. We do this in order to keep giving our customers 100% satisfaction.
Do you offer payment plans?
Yes, we have many different options for payment and work with a financing company. Please reach out for additional details.
*Subject to qualification
Do you use low or no VOC paint?
We do use low and no VOC paint. Our paints are safe for exposure to humans and pets.
What forms of payment do you accept?
We accept all major credit cards, including American Express, check, cash, or money order.
How long before furniture can be put back on a pool deck once it has been painted?
Same as a driveway, you have 24 hours before light traffic and 48 to 72 hours before you can place all furniture back to prevent the furniture and the stain from adhering to each other.
Do you offer virtual estimates?
Yes, we can do an estimate via a video chat.
Do you clean up after you paint?
Yes, we clean up every day after we are done, regardless if we are done with the project or not. We believe in leaving your house cleaner than when we started.
Do you paint at night for commercial locations?
Yes, we paint at night for commercial locations and businesses so that your operations do not have to stop.
Will there be any leftover paint for the customer once we are finished?
Yes, we leave the customer with some of each color of paint we use for their personal touch-up needs. We will label each can with the specific area it was used for, such as "door," "trim," "body," or "soffits."
What happens if it rains when the job has already started?
If it starts to rain, we come back either the next day or the following days to complete the job once the rain has cleared up.
How long is the curing process for a driveway before you can park a car back on it?
You have to wait for 24 hours before light traffic (walking and standing on it) and 48 to 72 hours before parking your vehicles back on your driveway.