Bedroom Painting Services in Palm Coast, FL
Your bedroom serves many purposes. Here, you fall into a restful sleep after a long day, cuddle up with your loved ones for some much-needed time together, get struck by your most creative ideas, and so much more. If your room is dark or drab, it's only hindering your relaxation and creativity.
Don't keep settling for the same ol', same ol'. Instead, let the pros at Dr. Paint infuse your space with newfound energy. Our bedroom painting services in Palm Coast, FL, can give your room a whole new look and ensure it remains a peaceful place to be your best self. Speak to our professionals today about how our bedroom wall painting services can benefit your home in Flagler County, St. Johns County, or Volusia County.
Read More

Our Service Area

Whether your daughter's walls could use a pop of color or you need help painting bedroom furniture, our experts can transform your space and ensure it meets your aesthetic preferences for years to come. We have years of experience and can provide a range of bedroom paint color ideas to enhance the look and feel of your room.

If you're ready to re-envision your space, reach out to our professional painters. We proudly offer bedroom painting services in Palm Coast, FL, and the following areas:

Flagler Beach, FL
Augustine, FL
Ormond Beach, FL
Daytona Beach, FL
Port Orange, FL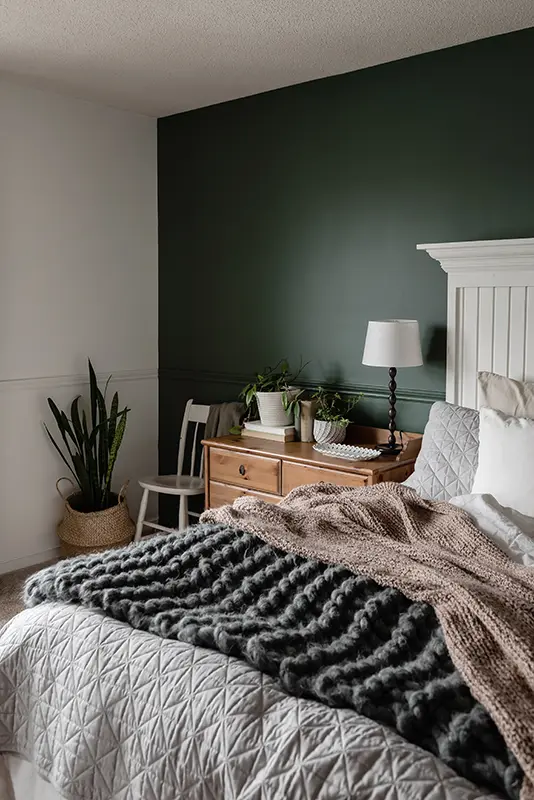 Why Should You Choose Dr. Paint for Your Bedroom Painting Project?
Many homeowners feel that they can easily take on their own interior painting projects, especially when it comes to sprucing up one single area of their home. However, there's far more to painting than just rolling paint onto the walls. You need to have the right tools, products, and expertise. Trying to procure everything you need for a bedroom painting project can be time-consuming and a hassle. Instead of sweating over the small and large stuff, let our professional house painters give your room a fresh look.
As part of our bedroom painting services in Palm Coast, FL, we use only the highest-quality paints and go above and beyond to bring beauty to your home. We'll work meticulously to ensure a seamless, drip-free appearance and protect your floors and furniture from beginning to end. You will quickly see why we're the best when it comes to master bedroom painting.
Avoid the costly mistakes of hiring the wrong painter.
get your free estimate today!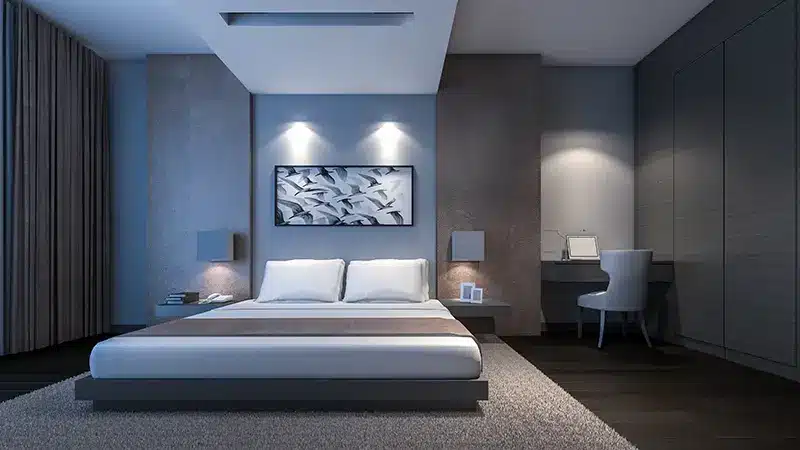 Enjoy a Colorful Experience With Dr. Paint
When you choose to hire us for all your bedroom wall painting needs, you can expect:
Quality painting services for any bedroom in your home
Detailed painting consultations for the bedroom to help you find the perfect paint colors
Comprehensive preparation and protection of furniture, floors, and other belongings during the painting process
Skilled bedroom painters with years of experience and expertise in residential painting jobs
Premium-grade materials and tools used to provide a smooth, durable finish every time
Value-added services, including assistance in painting bedroom furniture
Read More

Choose the Perfect Paint Color for Your Bedroom

Are you trying to create the perfect atmosphere for your bedroom? The right color choice can make all the difference. The good news is that you don't have to navigate this journey alone. Our master bedroom painting professionals can help you with this all-important task.

At Dr. Paint, we have plenty of bedroom paint color ideas to choose from. Whether you're looking for calming blues or vibrant oranges and pinks, our team has something that is sure to fit perfectly into your decorating goals. Here's how you can narrow down your options.

Consider the Mood of Your Room

The first thing you'll want to think about is the mood you want to create in your bedroom. Do you want it to be a relaxing oasis where you can unwind after a long day? Or are you looking for something a little more energetic that will help you start your day on the right foot?

If you're looking for a calming space, we recommend choosing blue or green colors. On the other hand, if you want the vibes in your bedroom to be more invigorating, consider using bright colors like yellow or orange.

Think About the Size of Your Room

If you have a small bedroom, using light paint colors can help make the space feel larger and airier. Dark colors tend to make rooms feel smaller, so they might not be the best option if you're working with a limited amount of space. However, if you have a large bedroom, dark colors can actually help make it feel cozier and more intimate.

Consider Your Furniture and Decor

When considering painting ideas for the bedroom, you'll want to make sure the color you choose complements your existing furniture and decor rather than clash with them. For example, if most of your furniture is dark wood, using a light paint color can help brighten up the space. Alternatively, if your furniture is white, using a darker paint color can give your bedroom some added depth and dimension.

No matter the particulars of your bedroom, our professionals can help you choose the right paint color for your space. Once we finish applying a fresh coat of paint, you will never want to leave your room again. Reach out to our team to learn more about our bedroom painting services in Palm Coast, FL, and the surrounding areas, including St. Augustine, Flagler Beach, Ormond Beach, Daytona Beach, and Port Orange, FL.
Our Bedroom Painters Are Ready to Transform Your Space
Whether you're tired of staring at blank, white walls or your son has grown out of his dinosaur-themed room, our bedroom painting services in Palm Coast, FL, can breathe new life into your home. Our team is ready to help you get your bedroom looking and feeling its best with our professional painting services. We can provide you with the quality paint job and expert color advice you need to transform your space.
Experience the benefits of a fresh coat of paint by getting in touch with our house painters in Flagler County, St. Johns County, and Volusia County. We can provide a free estimate and have your house painted in a timely manner. We can also help you with any of your commercial painting needs. Contact us today to schedule a service!