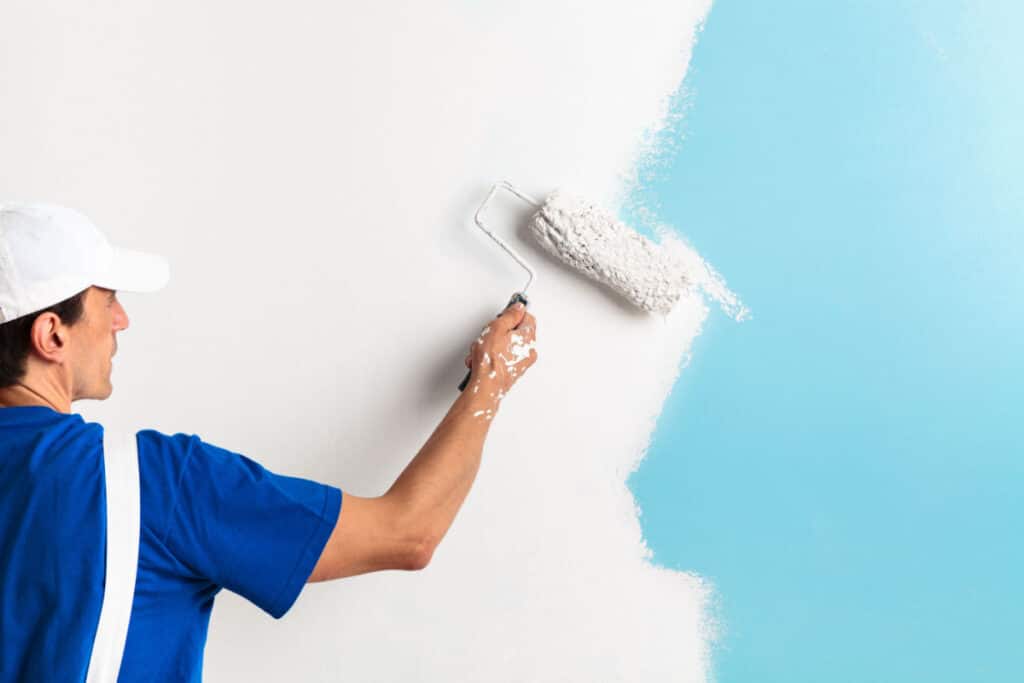 Are you looking to give your interior a refresh? Wondering how often you should repaint the walls of your home's interior? The answer is that it depends! Factors such as activity levels, sunlight exposure, and personal preference all come into play when determining the perfect time frame between paint jobs. So keep an eye out for fading or chipping.
The frequency of when you should repaint your home's interior depends on various factors. These include room usage, paint quality, and environmental factors. For example, rooms with higher humidity levels and more traffic will need to be painted more often than ones used less frequently, like a dining room. Generally speaking, bathrooms and kitchens typically require painting every 3-5 years, while other living areas can go much longer without a new coat of paint.
When it comes time to repaint your home's interior, seeking professional painting services is essential. Dr. Paint offers exceptional painting services in St. Augustine, FL, for painting both the interior and exterior of homes or businesses. Dr. Paint uses top-notch paint, experienced painting contractors, and high-quality tools to ensure your room looks stunning for years. Plus, Dr. Paint offers free estimates, so you can rest assured that the job will be done right and within budget.
What Time of Year Is Best to Paint the Interior of My Home?
If you're considering giving your home a makeover, painting the interior can be one of the best and most cost-effective ways. But what time of year is the best for painting your house?
The short answer is that there's no "perfect" time to paint, but certain times of the year may be better than others, depending on where you live and what kind of paint job you're looking for.
Experts suggest that late spring or early summer is the ideal time to paint since temperatures are mild and humidity isn't too high. During this period, temperature fluctuations will be minimal, which makes it easier for new paint to dry correctly without cracking. And, of course, you'll have those long summer days to work with, so you won't have to rush through the job.
If your area experiences a lot of rain during the summer months, you may want to wait until late autumn, when things tend to dry out and be less humid—ideal for painting outdoors. Late autumn is also usually warm enough for interior painting projects without worrying about freezing temperatures that could ruin any progress. Of course, if you live in an area where winter weather isn't too extreme or unpredictable, then winter can be another ideal time to paint the interior of your home since it tends to be quieter and more peaceful than any other season.
Which Paints Are Best for Painting Interior Home Walls?
Painting is one of the most popular and cost-effective ways to freshen up your home's interior walls. However, with so many types of paints available, it can be hard to know which paints are best for painting interior home walls.
The best paints for interior walls are water-based because they cover evenly, have low odor levels, and dry quickly. They also come in various colors so that you can find the perfect shade for your home. When selecting paint colors for the wall, consider light and dark shades that create contrast. This will help create an eye-catching look in any room.
When looking for high-quality paint, check the label for the VOC (Volatile Organic Compound) rating. The VOC rating tells you the level of toxic chemicals used in the paint, so look for water-based paints with a low VOC rating for optimal safety and performance. Additionally, look for water-based paints rated for interior walls to ensure good coverage and adhesion.
Finally, it's essential to properly prepare your walls before starting any painting project. This includes removing old paint and ensuring the surface is clean and dry before painting. These steps will help ensure your paint job lasts long into the future while creating a beautiful finish on any wall.
Show Your True Colors at Dr. Paint!
Trust is worth its weight in gold when it comes to your home. You're entrusting someone with more than just an upgrade; you are placing the safety and value of your property into their hands — so choosing a quality painting company is no small task!
Here at Dr. Paint, we understand this bond of trust entirely and make sure our customers feel secure that they have chosen wisely when deciding on us as their partner for success. We only hire the top interior home painters in St. Augustine, FL, to ensure the best workmanship for our customers. In addition, we are veteran-owned, which means we consider every property owner's needs with respect and integrity, ensuring satisfaction each step along the way — making all projects stand out from ordinary renovations through large-scale invigoration endeavors! Contact us today to get started on your next project!